Product Description
Face Mask Features:
1.Three layers of protection, effective filtration.
Multi layer composite structure, layer by layer protection, filtering harmful, effectively block and filter out all kinds of air pollutants, protect healthy breathing.

2.Face mask Skin friendly, breathable, filtering, firm, fit and safe
Face Mask Details:
packing :50pieces /box
New material PP non-woven fabric, the fabric is clear, soft, breathable and comfortable.
Three fold design, face breathing space makes breathing easier

Plastic nose strip, aluminum-plastic nose strip, easy to shape, more suitable for face

Face Mask display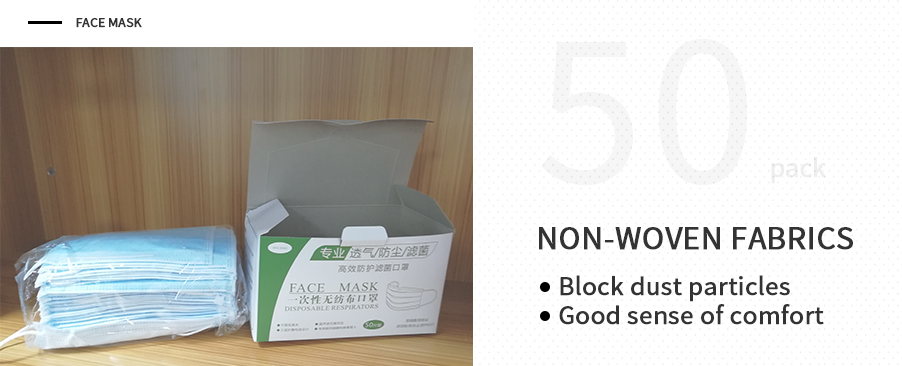 Face Mask Questions:

1.How long does the face mask last?
When the face mask is damaged, dirty or the respiratory resistance is obviously increased, we need to replace it. For personal hygiene reasons, we recommend replacing at least once a week.
2.Is the face mask washable?
Professional particle respirators cannot be washed and disinfected, otherwise the filter material and the structure of the respirator will be damaged
3.The face mask has peculiar smell?
The face mask itself has no smell. The smell of the mask is the smell of disinfection at the factory. If it is sensitive, it can be removed by airing before use.