Product Description
Adjustable Full Mask Shield with Flip-up
Mask Shield can effectively protect the face skin and eyes. It has the characteristics of double-sided anti fog, anti-static and anti vertigo. It can effectively prevent the blurred vision caused by temperature difference and water vapor, and has no stimulation effect on the glasses. The weight of the mask is light and thin, comfortable to wear and no weight bearing. Effectively avoid potential injuries caused by splashing of blood, body fluids and harmful chemicals.
Mask Shield Details:
Mask Shield

Thickness


0.25mm




Wide




217mm




Length




325mm




Material




PET




Mask Shield

Characteristic1

More protection, more effective, safe and secure.




Mask Shield

Characteristic2


High quality sponge strip, double-layer pet antifogging transparent sheet, safe, environmental friendly and non-toxic.

Mask Shield

Characteristic3


High temperature and impact resistance.
Mask Shield Features:
1. Change "N95" from ordinary mask in seconds: at present, N95 mask is scarce, and the function of ordinary mask + protective mask is about equal to N95 function;
2. Full face protection, ergonomic size design, comprehensive protection from forehead, eyes, nose and mouth, almost "all poisons are inviolable";
3. Select raw materials and wear them comfortably;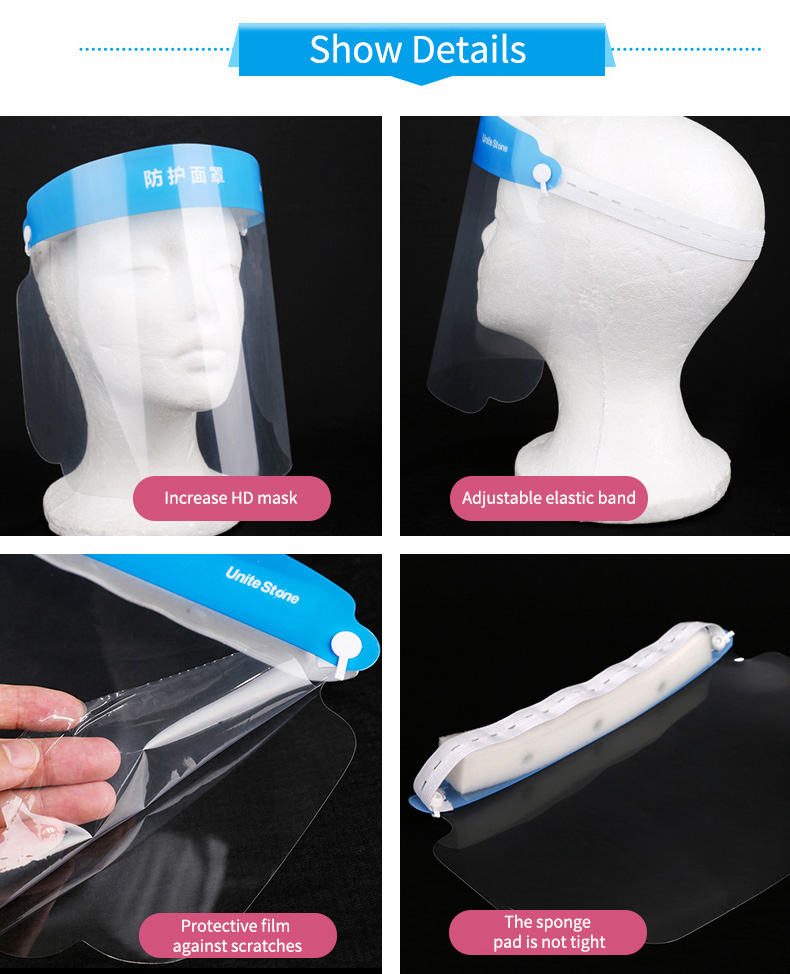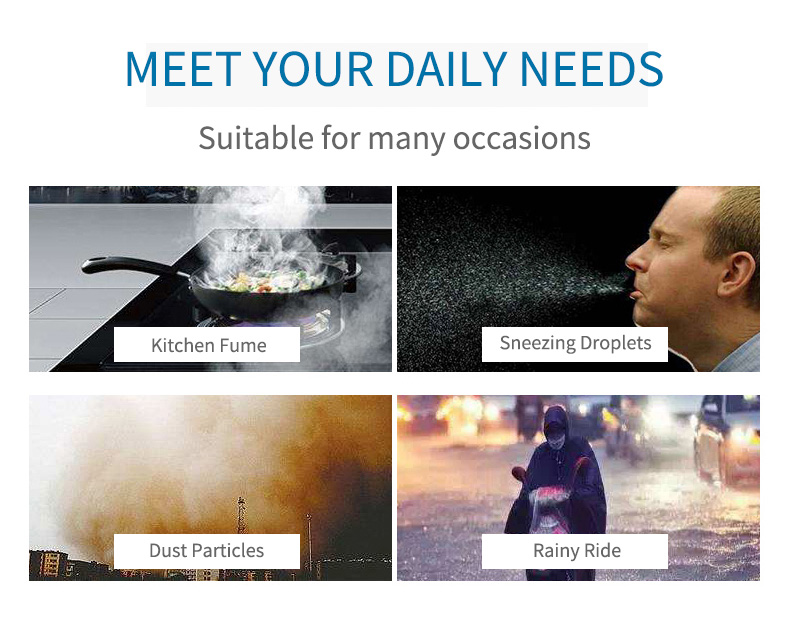 Operation Mask Shield Instructions:
1. Check whether the Mask Shield protective cover is stained or damaged, and clean and replace the goods in time
2. Check whether the adjusting buttons on both sides of the Mask Shield protective cover are fastened
3. Pull the elastic belt with the hand mechanism and cover it to the head
4. Adjust the angle of Mask Shield protective cover and finish wearing