Product Description
1. 120ML Interior detergent Characteristics:
Effectively remove stubborn stains.
Environmentally friendly stock solution, water-based formula.
2.Product Features:
This car care products has a good cleaning effect on automotive plastic parts and leather,
Let the plastic parts return to the factory's gloss,repair surface fouling formed after oxidation.
The products are water-based formula,effectively protects human health,
more effective protection of the original luster of decorative parts,Feel smooth, feel the joy of driving a new car every day.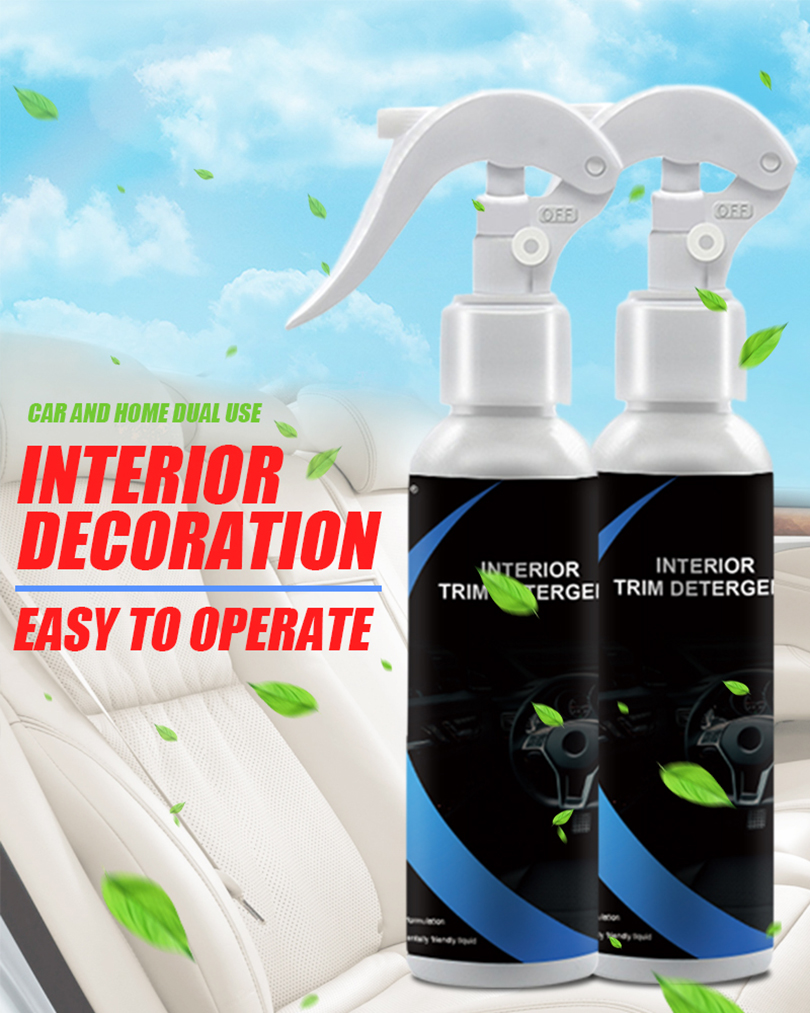 3.product instructions:
Shake evenly before use,then spray on leather or plastic parts,Wipe clean with a towel,Until the surface is free of any stains.

4.Precautions:
1.Keep away from children
2.If you accidentally get into your eyes, rinse with water. If the situation is serious, please seek medical attention.
3.Store in a cool, dry place.
5.
Effective date:3 years
Active ingredients:Surfactant,Alcohol,water
net weight:120ml