Product Description
Adjustable Full Mask Shield with Flip-up
Precautions for protective Mask Shield
1. Wear appropriate personal protective equipment;
2. Wear goggles or goggles when wearing splash mask;
3. Check the screen regularly and replace it immediately in case of damage;
4. The combination of the frame and the screen of MSA's anti splash mask may not achieve the required safety performance.


The Mask Shield has been exported to the United States, France, Canada, Indonesia, Russia, Vietnam, Australia, South Korea, Iran and other countries, and has won unanimous praise from customers.
Due to different production batches and specific models, the above pictures are for reference only. For details, please contact our sales personnel for specific verification.


Mask Shield Details:
| | |
| --- | --- |
| Thickness | 0.25mm |
| Wide | 217mm |
| Length | 325mm |
| Material | PET |
| Characteristic1 | More protection, more effective, safe and secure. |
| Characteristic2 | High quality sponge strip, double-layer pet antifogging transparent sheet, safe, environmental friendly and non-toxic. |
| Characteristic3 | High temperature and impact resistance. |
Mask Shield Features:
1. Change "N95" from ordinary mask in seconds: at present, N95 mask is scarce, and the function of ordinary mask + protective mask is about equal to N95 function;
2. Full face protection, ergonomic size design, comprehensive protection from forehead, eyes, nose and mouth, almost "all poisons are inviolable";
3. Select raw materials and wear them comfortably;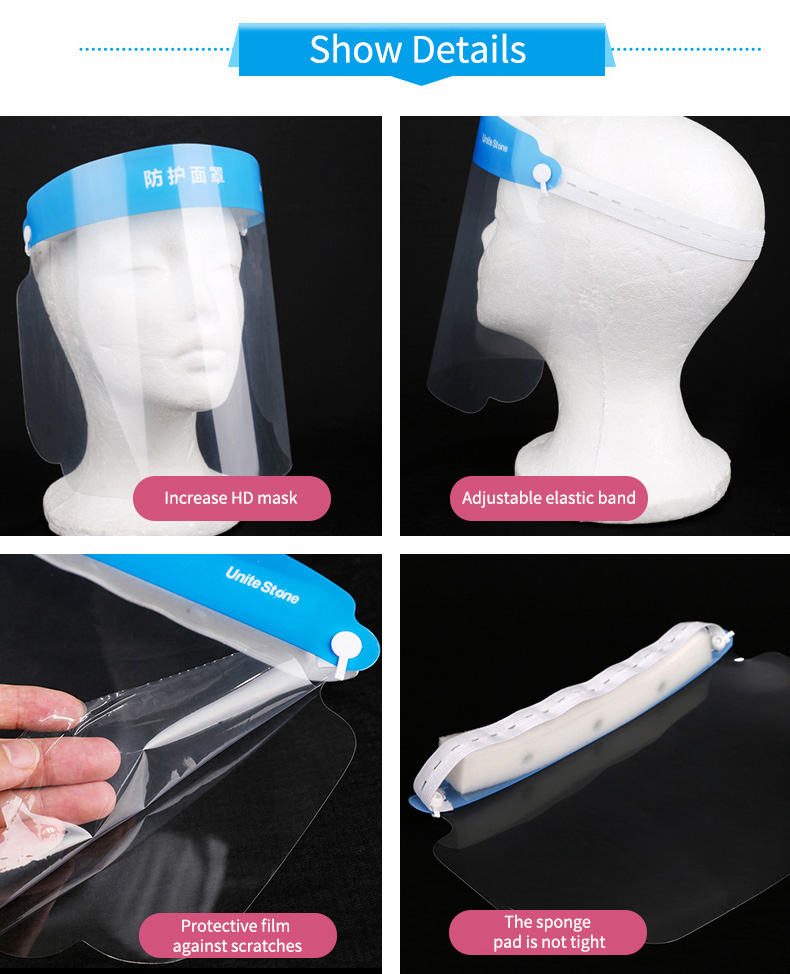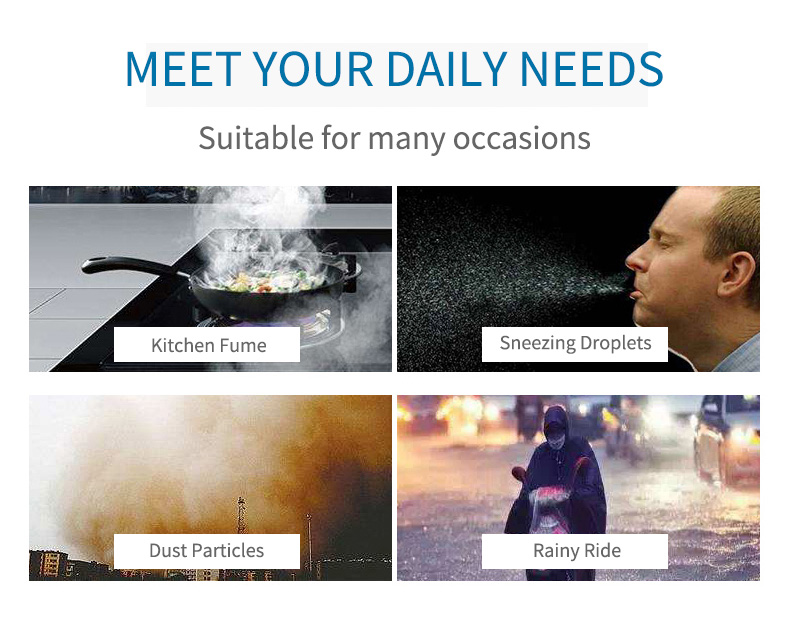 Mask Shield Operation Instructions:
1. Check Mask Shield whether the protective cover is stained or damaged, and clean and replace the goods in time
2. Check clear face mask whether the adjusting buttons on both sides of the protective cover are fastened
3. Pull the elastic belt with the hand mechanism and cover it to the head
4. Adjust the angle of protective cover and finish wearing