Product Description
HFE Cleaning Solution for Electronic Precision
Characteristics of the Product:
1.Cleaning Liquid Very appropriate boiling point(54℃), and can well apply to various vapor-cycle cleaning equipment, and can also play a role in cooling parts during the evaporation and cleaning process.Cleaning Solution For Electronic Precision is non-dangerous goods, non-burning and non-burst , no fire or flash point;
2.HFE Extremely low surface tension and viscosity, It can well spread out and disperse to the surface of the base material and various pores, and has ideal effect on scour, wetting, solvation and cleaning;
3.Good electrical insulation, and can clean in the case of electrification, and can improve the operating space;
4..The Cleaning Solution is good fluidity, easy volatility without residue, and can play a good role in dehydration treatment;
5. Hexafluoropropyl Methyl Ether Solution is non poisonous and harmless, non – irritating;
6. HFE hydrofluoroether cleaning liquid Environmentally friendly, have ODP value of 0 and extremely low GWP value;
7.The liquid after cleaning can be recycled by distilling, thus reduce losses, save costs.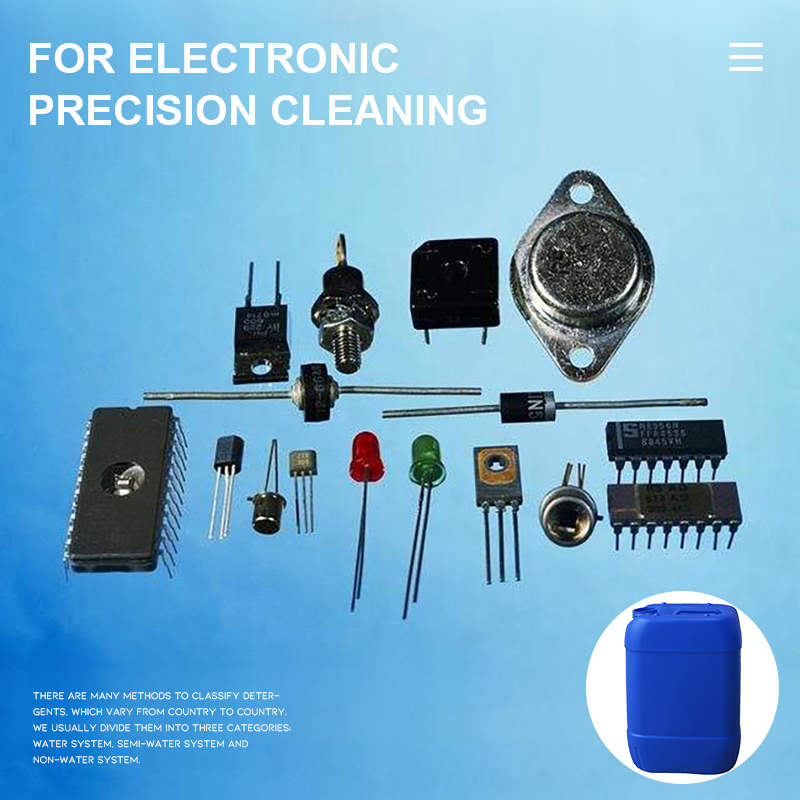 Product physicochemical parameters:
Chemical name




1,1,2,3,3,3-Hexafluoropropyl Methyl Ether




Appearance




colorless liquid




Surface tension




12.2mN/m




Boiling point




54

℃




Density




1.419g/cc




Water content




<100ppm




pH value




7

Flash point



NO

ODP



0

Non-volatile residues




<1ppm



Cleaning Solution For Precision Parts use
This Hfe Inert Cleaning Agent is a compound of Hydrofluoroether. It is an environment-friendly product, which is both colorless and odorless, both poisonless and harmless, and isolated. It can be widely used in a variety of the cleaning of the accurate base material, such as the electronic precision cleaning, PCB, the electronic components, the accurate spare part, the cleaning of various screen/lenses, semiconductor, LCD and hard disk etc. ,and can also be used for dewatering and drying , electronic component leak detection or air tightness test, and solvent.
The packaging, storage and transportation:
This product is packed with 25kg/barrel, or for customer customization, easily stored and transported.