Product Description
Crystal Wax Characteristics:
Bright and smooth, anti-stain and anti-scratch.
Product Features:
This product is used in automotive paint maintenance,have high gloss, high hardness,anti-stain and anti-scratch,ultra-smooth, anti-acid rain and other functions,Always care for the lacquer as bright as new.
The product is a polymer,Repair capillary pores and small grooves between paint finishes,Superhydrophobic formation on the paint surface,
Ultra-long-lasting nano film.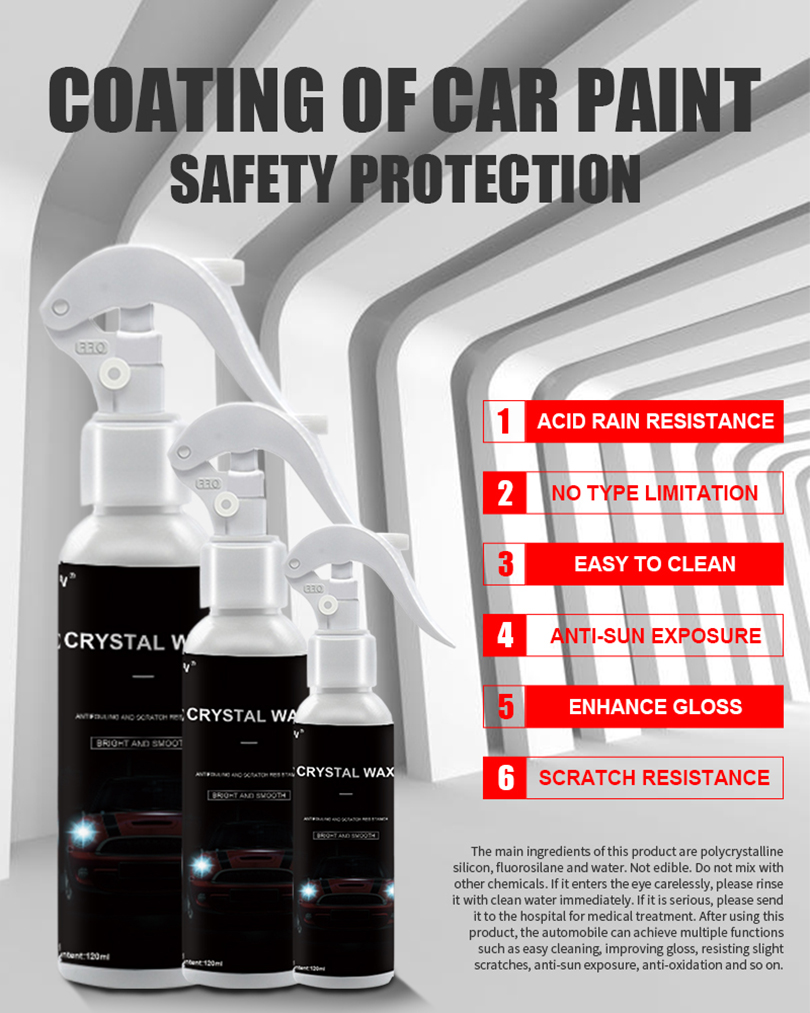 Product Instructions:
Shake evenly before use,then uniform spray on the paint surface
(Suggest partition construction,evenly spread),Then wipe it with a clean and dry towel until the paint surface is bright and no trace, the construction is completed.
Precautions:
1. Keep away from child.
2.If you accidentally get into your eyes, rinse with water. If the situation is serious, please seek medical attention.
3.Store in a cool, dry place.
4.After the squirting is even, it must be rubbed until the paint is shiny.
Active ingredients: Polysilicon,Fluorosilane,water
Effective date:3 years
net weight:120ml