Product Description
Leather Care Agent Characteristics:
1.Effectively prevent leather cracking.
2.Deep nourishment, no damage to leather.
Product Features:
This product is professionally applied to the surface treatment of car seats,Seat for a long time of artificial friction and sun exposure,will gradually lose the original luster, soft,even cracked, feel harder,TUW leather care agent can quickly restore damaged parts of leather.regain the shine at the factory,
Supple, smooth, and deeper repair surface,Stop cracking again.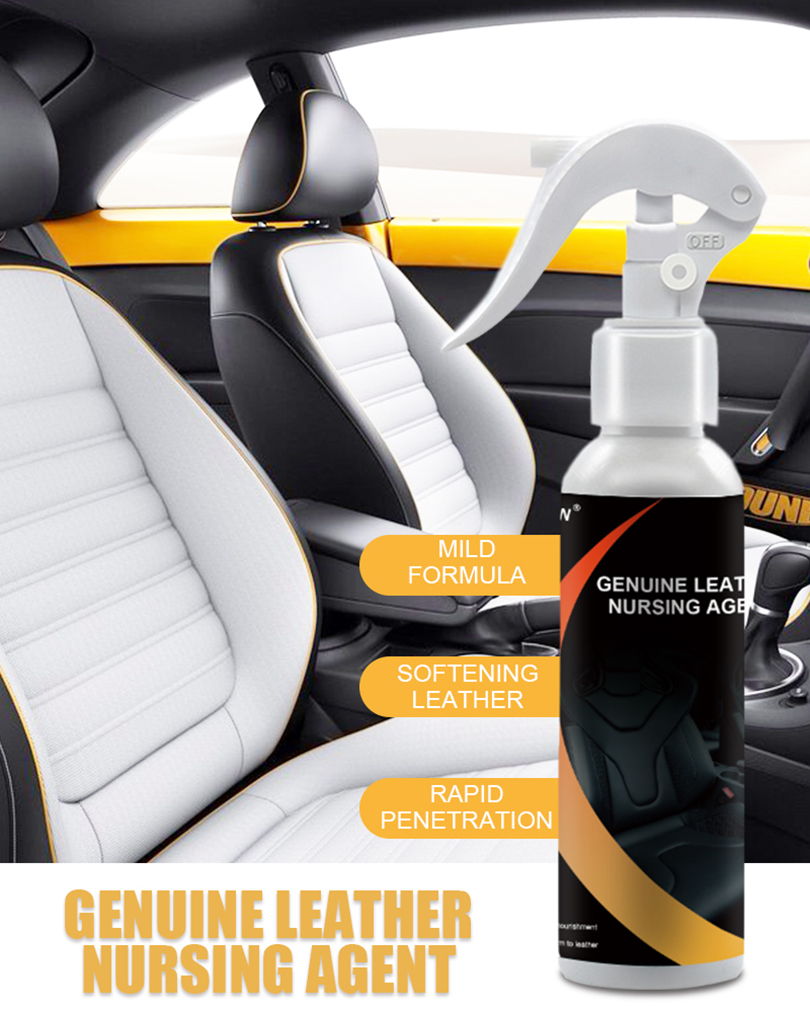 product instructions:
1. Wipe the seat clean with a wet towel
2.Shake well before using the product, then spray on the seat.
3.Wipe gently with a dry towel and dry.

Precautions:
1.Keep away from children
2.If you accidentally get into your eyes, rinse with water. If the situation is serious, please seek medical attention.
3.Store in a cool, dry place.
Effective date:3 years
Active ingredients: Vegetable fat water
net weight:120ml