Product Description
Super Hydrophobic Rainproof Agent Characteristics:
Super hydrophobic, clear vision
Product Features:
This product is used in the front and rear glass of the car,Rear view mirror rainproof,Such as lotus leaf has super strong hydrophobic properties.,This product is made up of polymer multi-branched silicon.Forming a scratch-resistant layer on the glass surface,Long lasting nanofilm,In the rainy days, the rain screen will not form a line of sight, clear vision, and improve driving safety.
product instructions:
Shake well before using the product,
Then spray a small amount evenly onto the glass surface,Before undried,
Immediately wipe with a dry towel until the glass is transparent and bright, the effect is better.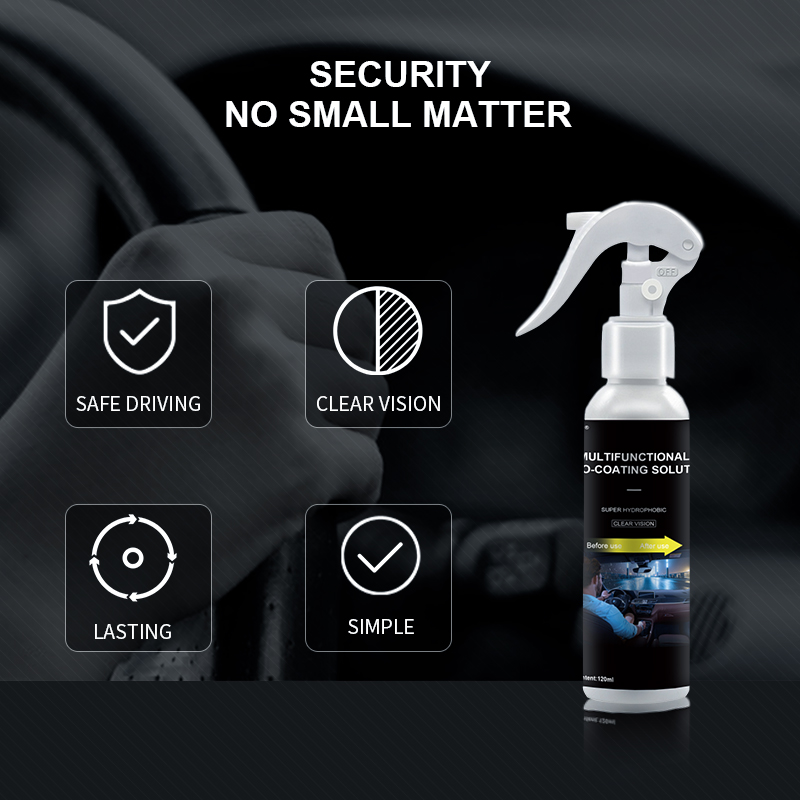 Precautions:
1.Keep away from children
2.If you accidentally get into your eyes, rinse with water. If the situation is serious, please seek medical attention.
3.Store in a cool, dry place.
4. The less the amount, the better.
Brands:TUW
Place of origin:China
Effective date:3 years
Active ingredients:Multi-branched silicon, Fluorosilicon polymer, water
net weight:120ml